Southside Injury Law
Georgia Personal Injury Lawyers
Boat Injury Law Firm for Riverdale, East Point, College Park, Stockbridge, Morrow, Jonesboro, And The Entire Metro Atlanta Region.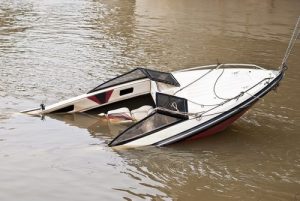 Boating is no doubt an enjoyable pastime for Georgian's especially during warmer weather, but it is important to understand that there is always a possibility of a boat injury. A boat is a vehicle, and an accident can happen at any time when you're out on the water–just as there is always the possibility of a car accident when you are out on the road.
Although most boating accidents may be minimal in nature, a trip, or a fall during a large wave and things of that nature, there are also other more serious accidents that can be life-threatening. Safety is key.
In the case of a major boating accident, aside from the property damage that the boat may sustain, more important are those injuries that are critical and or fatal.
The Common Causes Of Boating Accidents
Any number of accidents can occur out on the waterways, many can be prevented by being prepared and putting your safety and that of other passengers at the forefront of your boat ride. Here is a list of common causes that may result in a Georgia boating accident:
Boating while under the influence of alcohol or controlled substances
Boating under the influence of medication under which one should not operate any vehicle or machinery
Inexperienced boating operation
Failure to stay alert at all times
Rowdy or Reckless activity or behavior of the passenger or driver
Failure to follow watercraft operation guidelines especially with respect to other boats and speed
Bad weather conditions out on the water or hazardous water conditions
Equipment failure
It is common in boating accidents to have more than one element involved that leads up to the boating accident which contributed to the injury of those on board.
Let Southside Help You After Your Boating Accident:
Sustaining an injury or injuries after a boat accident is painful, recovering from those injuries while questioning whether or not you have an injury claim is stressful. Southside Injury Law is here to help you through this difficult time to help guide you through the process with:
Ensuring that you get the medical care that you need
Being the conduit through the process by communicating with the insurance company(ies) on your behalf.
Gathering, retaining and organizing vital evidence that supports your injury claims.
At Southside Injury Law, our goal is to ensure that you are properly supported throughout your recovery and claims process. We fight for your rights so that you can begin the process of healing and focus on rehabilitation.
Contact Southside Injury Law Today:
Call and speak to our experienced Georgia Boat Accident Attorneys who will compassionately guide you through the process of your Boat Accident Injury Claim. 
Call (770) 703-6008 or toll-free at (800) 393-8595 now